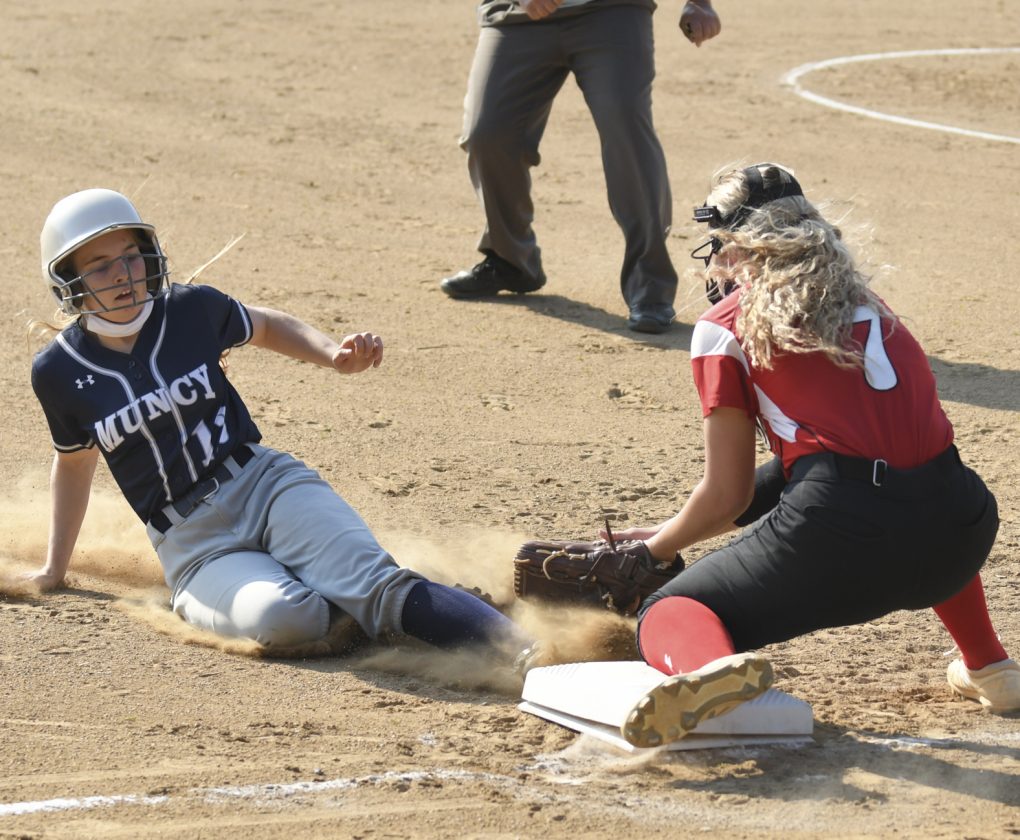 Lady Raiders dominant of late
By: Ethan Corbin | | April 22, 2021 | Photo courtesy Williamsport Sun-Gazette
Not only have the Montgomery Lady Raiders not allowed a run since their April 8th game at Muncy, which they won 6-3, they also haven't allowed a hit. Faith Persing, who has pitched in 3 of the last 4 games, deserves a ton of credit. Persing has 28 strikeouts in 12 innings pitched over that time span. Jenna Waring started the game vs St. John Neumann, she faced 9 batters and struck out 3.
Montgomery's offense has exploded as of late as well, after only scoring 7 runs in their first 2 games, they have scored 65 runs combined in their last 4 games. Jenna Waring, Taylor McRae, and Faith Persing each sent balls over the fence in their game vs Warrior Run. Persing added a second home run on the season when she Grand Slammed vs Benton, while going 4 for 4 at the plate. Kaylei Snyder has put herself in positions to score for Montgomery by stealing 7 bases in the last 4 contests, and scoring 5 times in that span. Sammi Ulrich was also a big contributor to the Lady Raiders over the last 4 games, adding two doubles and 9 RBIS.
The Lady Raiders haven't played a full game since their game at Muncy, beating Sugar Valley 15-0 in 4 innings, Neumann 15-0 in 3 innings, Warrior Run 12-0 in 6 innings and Benton 23-0 in 3 innings while only batting in 2 of the 3 innings played.
The Lady Raiders next take the field on Friday, April 23rd at home vs Sullivan County.